Jesper Pedersen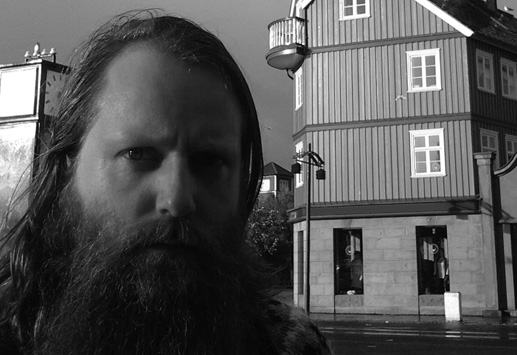 Jesper Pedersen was born 1976 in Frederikshavn in Denmark. He holds an MA in music with specialization in Music Technology from Aalborg University.
Jesper's works explores sound, visuals, reactive performance, technology, and animated notation.
His works have been performed by the Iceland Symphony Orchestra, Ensemble Adapter, Duo Harpverk, Fengjastrútur, Katie Buckley, Tinna Þorsteinsdóttir, Frank Aarnink, and Áshildur Haraldsdóttir at festivals like: Tectonics Festival, Nordlichter Biennale, SPOR Festival, Summartónar, RAFLOST, GEIGER, Sláturtíð, Dark Music Days and Nordic Music Days.
Jesper is currently residing in Iceland and is active in the composers collective SLÁTUR, Lornalab and the KJEP performance group.
---
---