Guðmundur Steinn Gunnarsson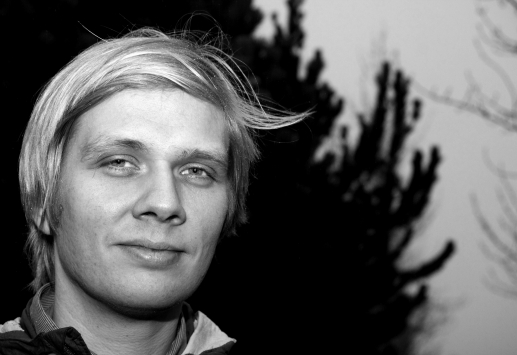 Guðmundur Steinn Gunnarsson (b.1982) is from Reykjavik, Iceland. His recent music builds clear rhythms without a pulse or meter. In order for that to work he has been developing ways of making animated notation, to be read from computer screens.
He studied composition at Mills College with Alvin Curran, Fred Frith and John Bischoff, in Iceland with Atli Ingólfsson among many others. He visited the Darmstädter ferienkurse in 2008 and Karlheinz Stockhausen´s courses in Kürten in 2004. Additionally he has paricipated in masterclasses with Helmut Lachenmann, Tristan Murail, Pauline Oliveros and Clarence Barlow.
His music has been heard in festivals such as MATA (US), Time of Music (FI), Thingamajigs Festival (US), Reno Interdisciplinary Arts Festival (US), Dark Music Days (IS), Nordic Music Days (2009 and 2010), Ung Nordisk Musik and in concerts as far as Riga, Istanbul and Volgovgrad. Guðmundur is a founding member of the S.L.Á.T.U.R. experimental composers collective in Iceland. In 2011 Guðmundur won the National Radio of Iceland Composition Prize for the 80th anniversary celebration of the institution. In 2011 Guðmundur released the album Horpma on Carrier Records.
---
---
---
---