---
NEWS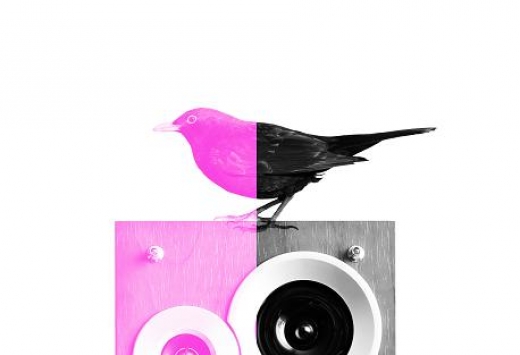 Glasgow's First Tectonics Festival
Leading figures from the worlds of experimental, rock and orchestral music will join forces in Glasgow this May for the UK's first Tectonics festival. Staged by the BBC Scottish Symphony Orchestra and curated by conductor Ilan Volkov, Tectonics Glasgow aims to break down musical barriers as international and local artists collaborate and blur the boundaries between different genres of music.

American experimental composer Alvin Lucier is celebrated throughout the weekend, including a rare performance from Lucier himself, several of his most iconic performance pieces, an installation, and the World Premiere of a new work Criss-Cross. Stuart Braithwaite of Mogwai and Aidan Moffat lead a line-up of Glasgow-based musicians and composers which also includes composers David Fennessy, Martin Suckling and John de Simone, each of whom has been commissioned by the BBC to write a new work for the festival. Electric guitarist Stephen O'Malley performs the world premiere of Romanian-born Iancu Dumitrescu's guitar concerto, Elan and Permanence, and collaborates with guitarist Oren Ambarchi for the Lucier World Premiere. Performances from the festival will be recorded for future broadcast on BBC Radio 3.

Launched last year in Reykjavik by Ilan Volkov, the Glasgow incarnation of Tectonics reinforces the BBC SSO's reputation as one of the world's foremost contemporary music ensembles. Volkov's unprecedented level of commitment and support for new music during his decade-long association with the BBC SSO has seen them perform works by many leading figures, most recently the music of John Zorn and John Cage.

Volkov said: "Glasgow is the perfect city for a project of this kind. The audience are open and ready for new experiences and surprises. It's important for me that Glasgow-based artists and musicians are part of the line-up. Having worked in Glasgow for over ten years, I'm aware of the incredible range of musicians and artists in the city. It's also a very personal project for me as I have worked with many of the guest artists in other situations and some, like Alvin Lucier, are heroes of mine. I've also been performing contemporary repertoire with the BBC Scottish Symphony Orchestra for more than a decade, so they are the perfect partners for this radical project."

Tectonics Glasgow will utilise both main spaces in City Halls, the Grand Hall and Old Fruitmarket, as well as its other public spaces, with some of the works written or adapted specifically for the location. It has been co-curated by Alistair Campbell, who programmed the Tolbooth Theatre's ground-breaking Le weekend festival. Tickets for Tectonics Glasgow are available from the City Halls box office on 0141 353 8000, or from bbc.co.uk/bbcsso from Wednesday 6 February. The Iceland Symphony Orchestra will present Tectonics at the Harpa Concert Hall Festival in Reykjavik from 18 – 20 April 2013.